Prep-Lock™
Tamper Evident Caps
For ENFit® Syringes
SUPERIOR PROTECTION. SIMPLY.
The introduction of the ENFit Connector Standard aims to reduce the occurrence of enteral tubing misconnections. The Prep-Lock Tamper Evident Cap is specifically designed to meet the ISO 80369-3 Standard for ENFit Connectors. It is also the only ENFit Syringe Cap available with built-in tamper-evident technology.
Compatible with low dose and standard ENFit Syringes, they provide an additional level of security to syringe contents during transportation, prior to administration. To optimize care of neonatal and pediatric patients, low dose ENFit Syringes are equipped with low dose tips to reduce the dead space and ensure accuracy for small doses. Once tamper evident caps are installed, they cannot be removed without evidence of access and cannot be reinstalled after removal. Guarding ENFit Syringes with Prep-Lock Tamper Evident Caps easily enhances medication safety protocols and improves patient safety.
Easy-install, Prep-Lock Tamper Evident Cap guards ENFit Syringes during transportation.
Through 50 years of service, Prep-Lock Caps have become Industry standard for guarding drug delivery devices
Added safety for our most vulnerable patients
FURTHER ENHANCE PATIENT SAFETY
For over 50 years, IMI has delivered high-quality, American made devices for the pharmacy. By building long-standing relationships with pharmaceutical and healthcare professionals, we continue to advance our devices to best serve the healthcare industry. In an effort to mitigate misconnections in enteral medication administration, the International Organization for Standardization, along with the FDA and supporting Healthcare professions to develop the ENFit Connection Standard ISO 80369-3. To assist in the initiative, IMI joined other pharmaceutical and Healthcare Professionals with their induction into GEDSA (The Global Enteral Device Supplier Association) and developed the Tamper Evident Cap for ENFit Syringes to further enhance patient safety.
Five Tips for Smooth Adoption of Safer Enteral Connectors
ENFit has been on the market for several years worldwide, and conversions to the ISO standard have been completed in the European Union, Australia, and New Zealand and are underway in Japan and Brazil. In the U.S., nearly half of the top 25 hospitals are now using ENFit…
Prep-Lock Tamper Evident caps for ENFit Syringes are specifically designed to meet ISO 80369-3 Standards and are compatible with both low does and standard ENFit Syringes. Prep-Lock Caps provide easy, efficient, secure closure that enhances syringe content security. 
Download Product Data Sheet
Now Available with RFID Technology.
RFID technology enables real time scanning that optimizes inventory management, efficiency, and medication safety while creating quantifiable pharmaceutical supply chain benefits by providing item level inventory visibility down to NDC and lot. Tamper Evident Caps with RFID provide a labor-reducing solution to incorporating RFID into your drug doses.
With a simple twist of a syringe, your medications are equipped with renowned tamper evident protection and powerful analytic automation capabilities. These two powerful technologies in combination enhance workflow efficiencies, eliminate time-consuming manual inventory control processes, provide assistance with growing regulatory demand, and supply a comprehensive strategy to prevent, detect, and resolve drug diversion events.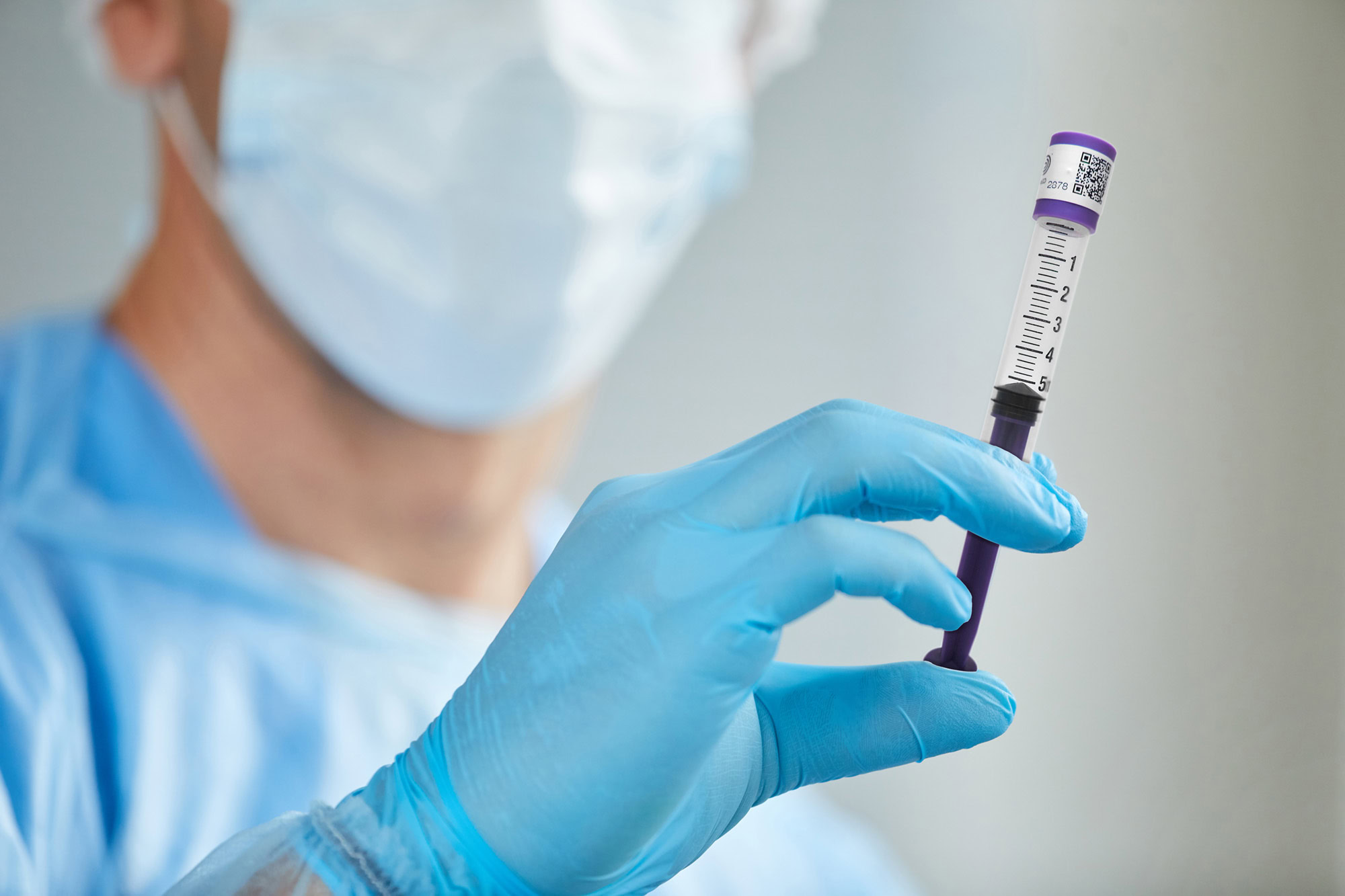 "Product integrity is paramount when it involves medication for children. Tamper evident caps advance our drug diversion philosophy and enhance patient care."
Additional GEDSA Resources
Access helpful tools for organizations and professionals looking to adopt ENFit connectors.
Evaluation Samples Available
If you have questions regarding what a partnership with IMI could do for your organization, or you would like more information on a product, pricing, or requesting free samples please fill out the form below. One of our specialists will get back to you as soon as possible (usually within one business day).
You May Also be Interested In
IMI remains at the forefront of developing new products specifically designed for the compounding industry. Our strategic partnerships with some of the biggest names in health care enable us to continusoulsy deliver the kind of high quality and high-value products that pharmacy operations demand. All IMI products are manufactured in the United States under the strictest quality standards at our FDA-registered, ISO 13485–certified facility. Browse our comprehensive product families below, and as always our premium products are back with premium service. If you have any questions, contact us we're here to help!